You can't have too many accent tables. Whether they're resting bedside, beside your favorite armchair, in the foyer to fill a small space, they're the ideal resting spot for your favorite book, a small vase of flowers, a beautifully framed photo or a cup of tea. But aside from the purely functional, a beautiful accent table can, in and of itself, make a design statement—enhancing a space with sculptural presence, architectural influences and fresh mix of materials.
Our newest Retreat collection is brimming with eye-catching accent tables that are sure to add striking elements anywhere you choose to place them. Take a look at a few of our favorites:
Part side table, part storage, the Maison Cabinet is more than a marvelous accent. Striking a harmonious balance between style and function, it opens with hinges, providing convenient storage within. Skilled
artisans hand-painted the distressed birch base with architectural medallions, while a weathered tin top has been deliberately aged with water marks and other signs of a life well lived.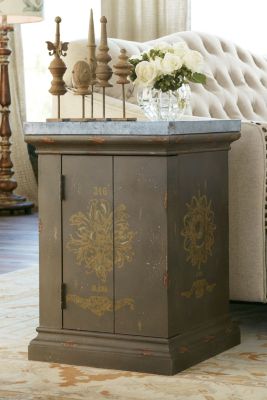 Adapted from a 19th century Venetian original, our chic, triangular-shaped
Trianon Table is ornamented with a hand-painted water toile, inspired by the Petite Trianon, Marie Antoinette's idyllic summer château. A distressed antique ivory finish lends vintage appeal to the intricately carved top and cabriole legs.
Bring the garden indoors with our Chinese ceramic Garden Stools. Endlessly useful indoors and out, they're glazed in gorgeous colors and patterns, with intricate cut-work ornamentation. As an end table, a shower seat or nestled in pairs under a console, they can take on countless roles throughout your home.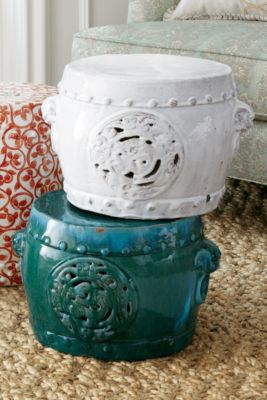 Merging industrial design with delicate detail, our airy Benet drum tables add a functional yet very fashionable mid-century accent wherever they're placed—whether bunched together or scattered throughout a space.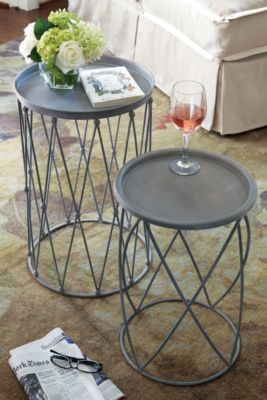 The Marcel Tiered Table features three tiers and graceful, scissor-style legs. Framed with beveled edges, it provides ample room for books, flowers and one-of-a-kind finds.
Looking like a relic from an ancient abbey and staying faithful to the period, our Maderon Side Table brings a striking architectural element to any room with its weathered tin top. hand-carved molding and distressed, gesso-style finish.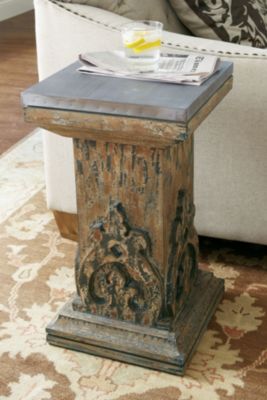 Influenced by vintage Asian aesthetics, each of our Audubon Nesting Tables showcases a different hand-painted bird tableau. Crafted with a shapely carved top and bamboo-style legs, they're distressed for a lovely aged patina.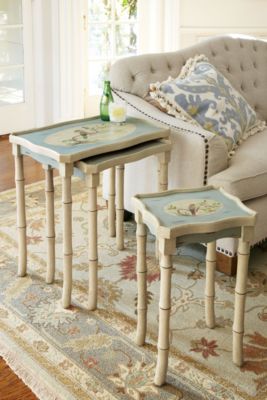 There's an interesting story behind the Gabrielle End Table. Our designers discovered the original in an out-of-the-way brocante in Provence! Echoing the Louis XVI style, our faithful reproduction has the same petite scale and graceful lines, with a curved backsplash, cutouts and intricate shell carving.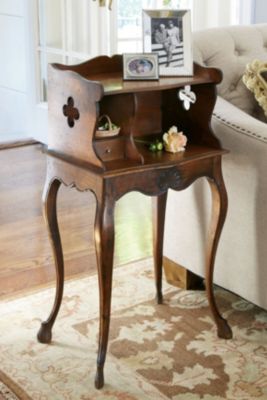 Perched elegantly atop three turned legs, Tilden—our petite trefoil table—is sized to go wherever you desire. Distressed white oak is heavily wire-brushed to bring out the wood's rich grain, then waxed for a smooth finish.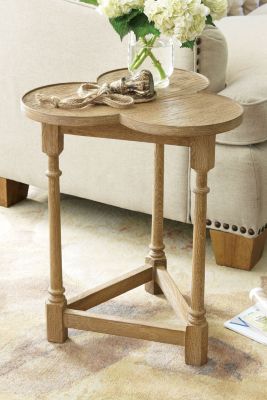 A little more Paris than Provence, the Marlene Side Table is characterized by its mid-century sophistication and striking mix of materials. The antiqued smoked mirror top rests in an open brass frame with vintage patina.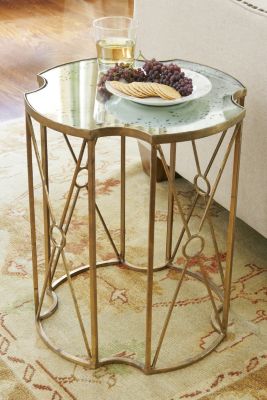 With its fluted base, lavish scrolls and acanthus leaves, our Laurentine Side Table conjures the beauty of a Greco-Roman relic thanks to its Corinthian Column base. The waxed pine plank top, framed with riveted rusted iron trim, adds textural contrast.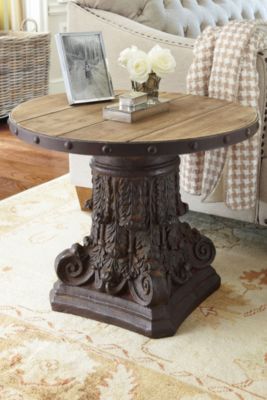 The marriage of clear glass and an open iron frame gives our Avalon Iron Nesting Tables a light, airy presence. The scrolled cast iron detailing borrows its design from the intricate ironwork found on a French window box.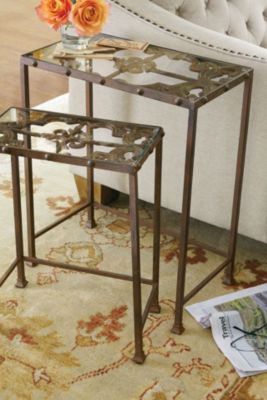 How to accent your accent table:
Now that you've found the perfect table (or two or three) for your home, add a stylish finishing touch with a few well-chosen pieces. Try stacking four or five beautiful hardcover books, keeping the largest books at the bottom. They would have to be in proportion to the size of your table and would also provide additional surface and height for your accents – put the flowers on top of the books, for example. A petite vase of flowers injects color and life to a space. Sometimes a single rose speaks volumes.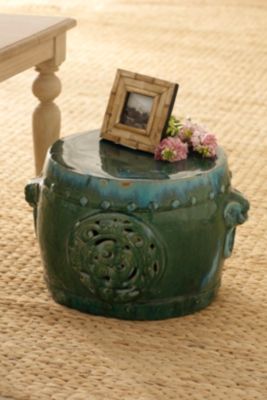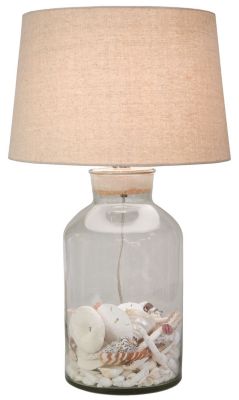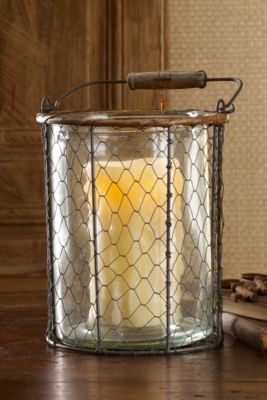 Accent tables are a wonderful showcase for a small lamp or a collection of candles in assorted holders. A photograph beautifully framed—or a tableau of three (odd numbers work best)—creates an intimate focal point beside a sofa. Art objects, architectural accents or found elements, like a bowl of seashells, are aesthetically pleasing, but make sure the look doesn't become cluttered. Sometimes less is more!